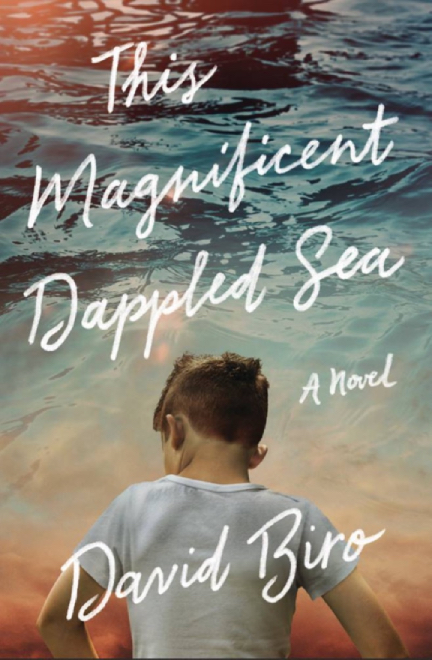 Two strangers—generations and oceans apart—have a chance to save each other in this moving and suspenseful novel about family secrets and the ineffable connections that lead us to one another.
In a small Northern Italian village, nine-year-old Luca Taviano catches a stubborn cold and is subsequently diagnosed with leukemia. His only hope for survival is a bone marrow transplant. After an exhaustive search, a match turns up three thousand miles away in the form of a most unlikely donor: Joseph Neiman, a rabbi in Brooklyn, New York, who is suffering from a debilitating crisis of faith. As Luca's young nurse, Nina Vocelli, risks her career and races against time to help save the spirited redheaded boy, she uncovers terrible secrets from World War II—secrets that reveal how a Catholic child could have Jewish genes.
Can inheritance be transcended by accidents of love?
That is the question at the heart of This Magnificent Dappled Sea, a novel that challenges the idea of identity and celebrates the ties that bind us together.
Buy Now
"Plenty of heart and compassion. Biro's ambitious dive into the mysteries of family origins will move readers."
—Publishers Weekly
"Physician and author Biro examines the secrets that people carry and how they shape and distort the ways one sees the world. A story of interconnection and the boundaries that too often keep us apart."
—Booklist
"This Magnificent Dappled Sea by David Biro is a deftly crafted novel by an author with a genuine flair for originality and the kind of narrative storytelling style that both entertains and provokes thoughtful reflection. The kind of literary work that will linger in the mind and memory long after the book itself has been finished and set back upon the shelf."
—Midwest Book Review
"David Biro has written a glorious novel about connections over time,through war and displacement, to life affirming twists of fate that change the course of the lives of Luca Taviano, an Italian boy and Joseph Neiman, a rabbi. Grief and love are intertwined in the experience of Italian Jews and this beautiful novel tells that story weaving in and out of time as secrets are revealed and redemption is lost and found. Brava!"
—Adriana Trigiani, bestselling author of The Shoemaker's Wife
"David Biro's fine novel is a page-turner of old secrets, new medicine and unexpected connections, in which lives in New York become entwined with lives in a small town in northern Italy. Most of all, it's a novel of rich humanity."
—Matthew Kneale, Booker Prize shortlisted author of English Passengers
"This Magnificent Dappled Sea is a superb read. It has fascinating, original characters you care about and a masterful plot that will captivate you as it slowly unfolds. But it's more than just entertainment. On a deeper level, it's an important novel with a beautiful beating heart. It's the kind of book the world desperately needs right now. You'll be a better person for having read it."
—Julianne MacLean, USA Today bestselling author
"David Biro's novel This Magnificent Dappled Sea is the beautifully rendered tale of Luca Taviano, a boy in a small Italian village who is diagnosed with leukemia, and his devoted nurse Nina Vocelli, who leads a Herculean effort to find a bone marrow donor that could save Luca's life. This is a captivating, well-crafted story of family secrets, love, loss and forgiveness, and our inherent human connectedness."
—Jane Healey, bestselling author of The Beantown Girls